FAQ
With FBFL you are sure to enjoy your trip!
What are your hours of operation?
We can be reached and contacted 24/7. We encourage you to contact our 24 hour toll free number at anytime. We have someone on call at all times. In case of emergency, leave your message with our 24/7 answering service and we'll get back to you as soon as possible. If you are calling about an itinerary inquiry and we are unavailable, simply leave a message with your desired travel itinerary, (departing location, destination, and dates of travel), name, phone number and email address, and our first available travel expert will respond to you with our lowest possible airfare for that itinerary.
Do you quote discount airfare prices over the phone or email?
We quote both over the phone and email, depending on our client's preference. After speaking with or emailing one of our agents about your desired flight dates, they will get back to you after completing an extensive search for the best available fares.
What airlines are you able to quote discounted prices on?
We are able to quote discounted prices on most luxury international airlines. Contact your agents for any specific airline preferences or inquiries.
What if I want to travel on a specific airline?
If you want to travel on a specific airline, you should mention your preferences to your agent and he or she will confirm that we can book with that specific airline and send you a quote of the lowest available airfare possible for that particular route and carrier. We will also quote you any cheaper options available to you on other carriers.
What forms of payments do you accept?
We accept all major credit cards such as Visa, MasterCard and American Express with a valid billing address and verifiable forms of photo ID, such as passports and drivers licenses. We also accept PayPal Payments, bank wire transfers, and money orders.
How are these discount-airfare tickets issued?
In most cases, all airline tickets are issued electronically and in cases where paper tickets are required, we will send them to you via FedEx or UPS. However, we do encourage electronic tickets (over paper tickets) when available; mainly for the sake of convenience for our clients. Additionally, it saves our clients additional airline surcharges and excess delivery fees.
What is an e-ticket and what do I do with it?
An e-ticket is an electronic ticket that is permanently stored in the airline's reservation system, removing the need for traditional, paper printed airline tickets. The e-ticket is sent to the email of your choice that you provide during purchase and it will contain the round-trip details of your flights, as well as the confirmation number for your reservation. If the name on your passport or government issued ID (domestic flights only) does not EXACTLY MATCH the name on your e-ticket, please contact us immediately so that we can resolve the situation immediately. Before leaving to the airport, please make sure to have a copy of your e-ticket and your matching ID with you, as you will need both to check-in for your flight and to receive your boarding pass.
Can I make advanced seat assignments when purchasing discount airfare tickets?
In most cases, yes. As long as your preferred seat is not under airport control and as long as it is not too far in advance from your traveling date, our agents can do their best in assisting you in securing the seat (s) you desire.
What are the restrictions for taking an infant with me on discount airfare flights?
Most airlines consider any child under the age of 2 to be an infant and have a 10% airfare surcharge (plus applicable taxes) atop the regular adult discounted airfare ticket. This does not mean that you will receive a second seat for your child, but only that you will be allowed to share your seat with your child. If empty seats are available during your flight, most airlines will allow you to place your child in an open seat. But if no extra seats are available or the airline disallows it, you must share your seat with your child for the entirety of the flight. On several domestic routes, infants are included free of charge on your ticket, but you are always required to mention on your reservation that your infant will be traveling with you.
What are your cancellation and refund policies in regards to discount airfares?
Because we purchase our tickets with miles and from airfare consolidators, most of our business-class and first-class tickets are non-refundable, and may be subject to itinerary changing fees. Before completing the purchase for your flight, your agent will advise you of the terms and conditions of your desired ticket, as well as airline policies and procedures regarding changes to your itinerary.
What if I need to make a change my ticket?
We understand that travel plans don't always go as planned... If you need to change your travel itinerary you need to contact your agent as soon as possible and they will get the change done for you to the best of their ability. However, there is a required change fee (amount varies, depending on the taxes of your specific ticket).
Can I get Chauffeur Service?
Certain Airlines offer Chauffeur service, while others don't. As part of our service to you we handle the Chauffeur Arrangements that need to be made with the Airlines that offer the service. Unfortunately, at this time we do not [yet] offer our own Chauffeur services. To know if you qualify for Chauffeur service, please contact your agent or our booking department at
[email protected]
.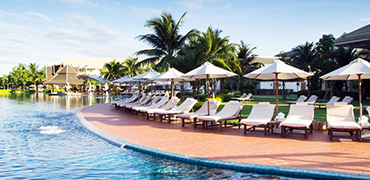 George

O. – Brisbane, Australia

I could not ask for better service. *** responded with a phone call and email within minutes of my submitting a request. The flights were booked and we enjoyed a trouble free holiday. My wife and I have recommended your service to all our friends and family in Australia. We will be booking all our overseas travel with Fly Business For Less.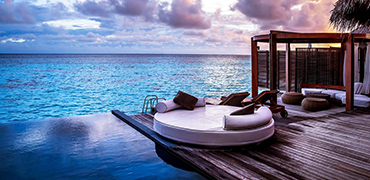 Mohammed

Saleem – Abu Dhabi, UAE

Very thorough and determined to get me best deal. Allowed me to suggest my preference and worked towards satisfying these. A good result and will seek the Flybusinessforless quote next time I fly.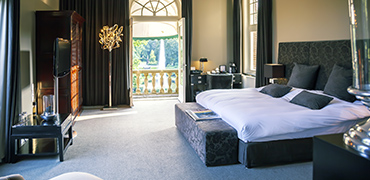 Betsy

K. – Sydney, Australia

This was the first time I had used Fly Business for Less,would certainly use them again and have already recommended them to my friends. I was booking from Australia and ****, who I was dealing with, could not have been more helpful. All my email questions and requests were answered immediately. A great experience for me!